Introducing Free Shipping
Collins Epic Wargames is pleased to offer Free Shipping on everything in our store, and yes, worldwide. We don't like to pay for shipping and if that's a barrier for you to try one of our games or pick up an add-on or expansion, we're happy to remove that barrier. There are no store codes required. Shipping is just simply not charged. Please check out our Free Shipping policy here. There are a few stipulations for shipping outside of the USA which are important to note for our international customers: CEW Free Shipping policy
7 Full-length Polyversal Game Events at Origins
Collins Epic Wargames and Ivan Jurkovic are pleased to host 7 full length introductory games of Polyversal as official events at Origins Game Fair in Columbus, OH June 22-25. To see the event times and sign up, check out this link: Polyversal Events at Origins 2023
Collins Epic Wargames partners with Strato Minis Studio
Collins Epic Wargames is pleased to announce a partnership with Strato Minis Studio from Poland, makers of exceptional 6mm miniatures and known for their Hardwar game, to create multiple new Polyversal battlegroups with Combatant Tiles. Artist James Masino will return to create all new artwork and Ken Whitehurst and Byron Collins will design and balance the battlegroups. Collins Epic Wargames has ordered and received 74 miniatures from the extensive Strato Minis line to begin the selection and design process. Each battlegroup and any stretch goals will be fully designed with completed artwork prior to launching a Kickstarter campaign to raise funding for production. These battlegroups will offer nice additions for existing Polyversal players and an excellent introduction to the game for new players. Check out the extensive line of miniatures from Strato: Strato Minis Website

Origins Award Nominee!
We're thrilled to receive a nomination for Polyversal in the Best Miniatures Game category for the 2023 Origins Awards! This is a huge honor! All nominees were announced at the 2023 GAMA Expo in Reno, NV. The winner of the award will be announced at Origins in June in Columbus, OH- and we'll be there exhibiting Polyversal.

Polyversal Website and Store Update
We completed a big update for the Polyversal Website and our Store. Here is a summary of what's new:
Added a list of Retailers who are now stocking Polyversal in their stores under the Purchase tab. Individual posts to follow.
Added Battlegroup information pages for each of the five Polyversal Miniatures Battlegroups including Unit Spotlights with lore.
Added choice of Battlegroups when ordering the game with 1, 2, or 5 Battlegroups. There is no longer a "set" base set.
Added New Accessories available for purchase with info pages: Printed Rulebook (only), Extra Printed Combatant Tile Packs, Extra Infantry Bases.
Added an Add-On Miniatures page with corresponding product pages to offer extra Ares, Janus, Tigerclaw, and Infernus miniatures with Polyversal Combatant Tiles. Limited Quantities.
Added a Session Reports page under Community with links to known Polyversal Session reports. Add yours by e-mailing us.
Added Product Shots with better photos of game and battlegroup contents.
Added ability to order UN Quick Reaction Force and OPFOR Minutemen as individual Battlegroups (previously they were only available in the 2-battlegroup set).
Updated the CEW Web Store to suit all updates, update product shots, and add new configuration options for purchase (battlegroup selection vs. fixed sets).
Note: If you've browsed our sites recently, you may need to reload the page or clear your website cache to see these updates.
Polyversal General Release 11-1-22
We are pleased to announce the general release of Polyversal for 11-1-2022. All Polyversal products are currently in stock and ready to ship, including miniatures battlegroups.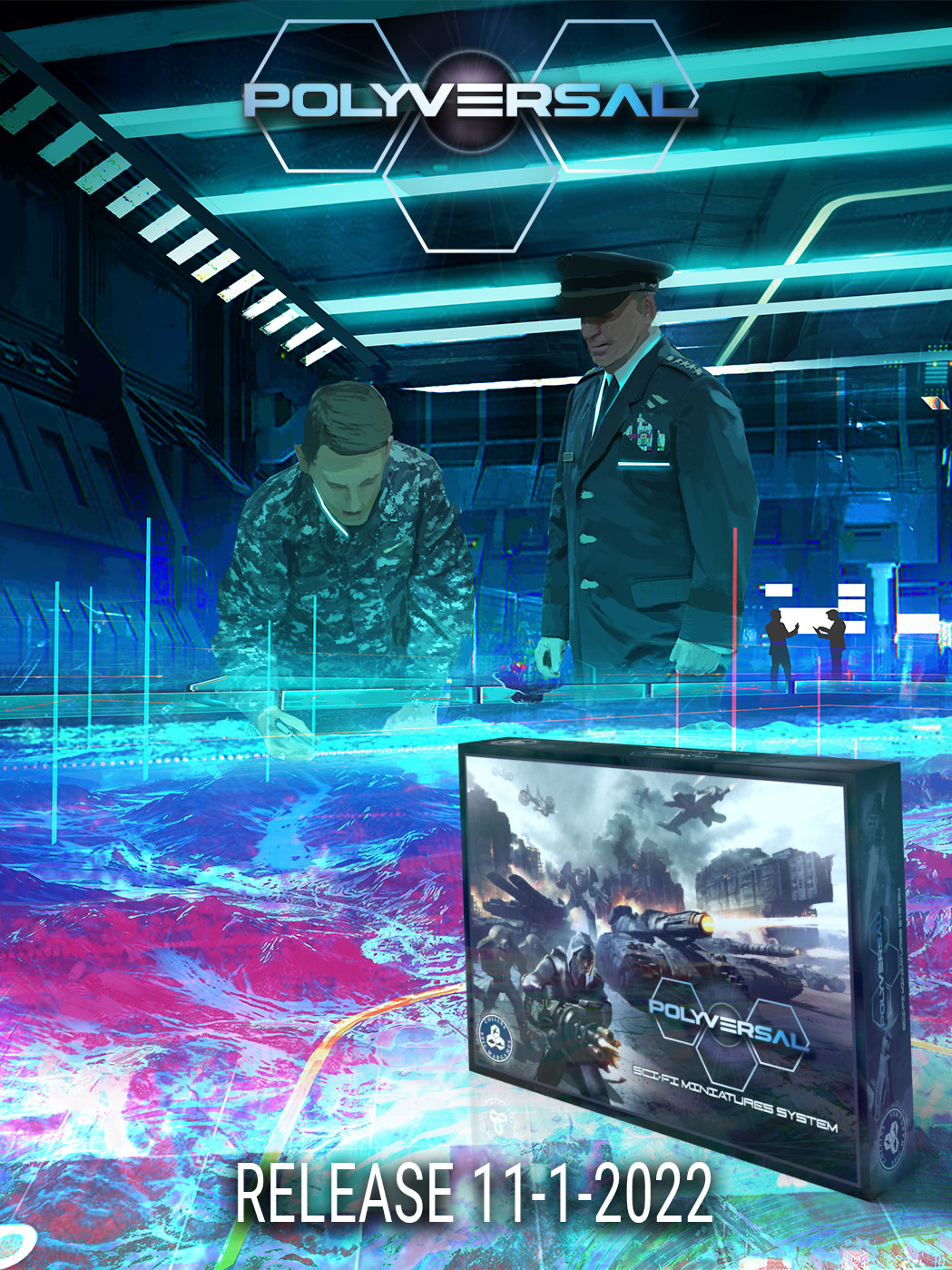 Celebrating the upcoming release of Polyversal, we're excited to offer our first limited edition of 75 Polyversal T-Shirts featuring the M-65 Ridgway Walker from Brigade Models and art by James Masino. This shirt is available in 3 colors and a variety of Adult and Youth sizes. Once we sell 75, all are printed and the design is retired. Reserve yours today! Store Link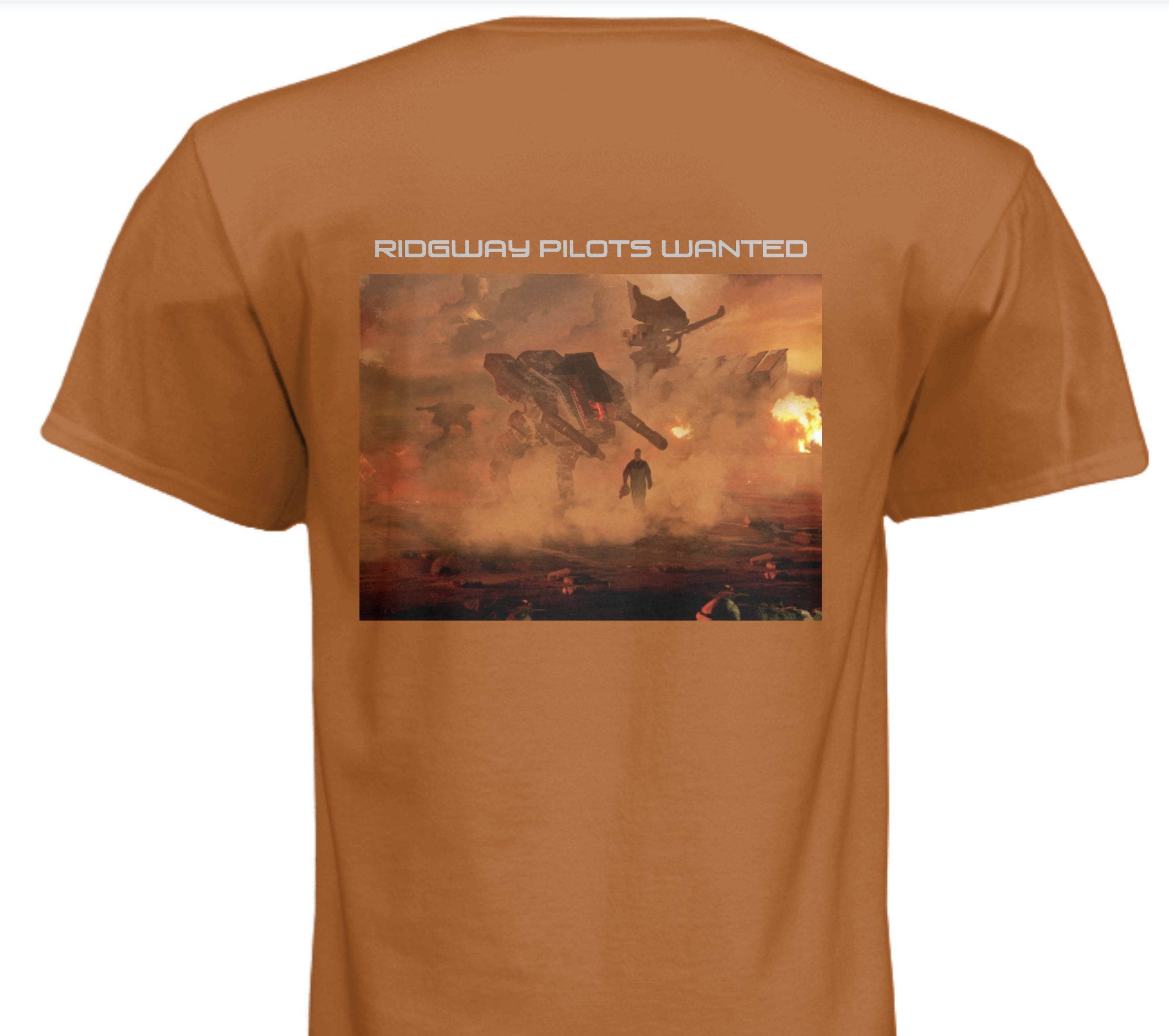 Spearpoint 1943 Sale!
To make room for Polyversal, we're launching an inventory clearance sale with great discounts on all things Spearpoint 1943. Check our store to see the sale prices.
Polyversal Electronic Releases on Wargame Vault
The Polyversal Electronic Rules, Print-on-Demand Rulebook, and Quick-Start Combatant Tile Packs are now available for sale exclusively on Wargame Vault. The Polyversal Web-Based Design Application, Arsenal, is included. The Rulebook is available for order through Wargame Vault as a full-color Print-on-Demand softcover book option as well.
Polyversal Arsenal Web-Application Release!
Arsenal is here! The web-application supporting Polyversal Combatant Tile creation is now available for use in conjunction with the Polyversal Combatant Design Rules. Arsenal is included with any rules purchase. More information on the Polyversal Website.